Whale Watching
Orca Whales spyhopping - Whale Watching on Superpod Day
Whale Watching - Northern Resident Killer Whale, British Columbia


Another superb day of whale watching in Johnstone Strait. This was a superpod day, where we saw more than 120 killer whales.


All the whales were very active, doing a lot of spyhopping, and tail slapping. One of the best places on this planet for whale watching is in British Columbia on Northern Vancouver Island.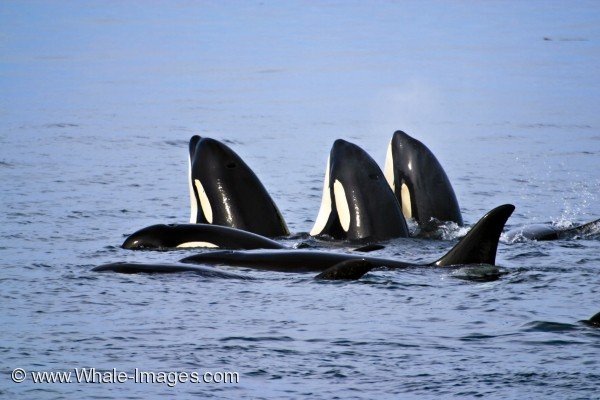 Picture of three spyhopping Killer Whales during a whale watching tour on superpod day off Vancouver Island, Canada.
Pictures from the collection "Transient Killer Whales"


= click to scroll forwards/backwards
Related tags / search terms for:
Whale Watching
Title
Whale Watching
Orca Whales spyhopping - Whale Watching on Superpod Day
Scientific Name
Orcinus orca
Photographer
Rolf Hicker
Photo name
img_9226-ed.jpg - Whale Watching
Products available for this photo
You can add any of the above products to your shopping cart.
All of our prints come masterfully printed on museum-quality archival paper, and every product comes with your satisfaction guaranteed!

We usually ship within 48 hours!