Mexico Vacations
Gray Whale watching on Mexico Vacations of the Baja California, Mexico
Mexico Vacations- Gray Whales - Eschrichtius Robustus, Baja California - Mexico.


Looking for a great vacation spot? Check out the Baja, for Mexico vacations! I spent several days in this beautiful region of the world which is crammed with desert landscapes, lonely beaches, and an array of wildlife.


I chose my Mexico vacations based on the gray whales who use the waters surrounding Laguna San Ignacio as a nursing area.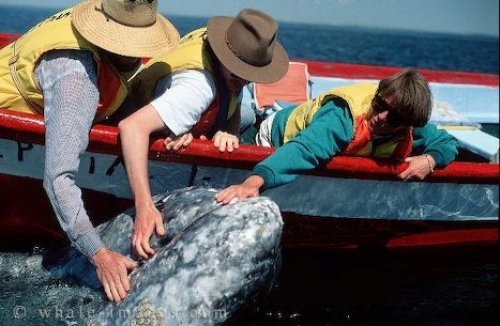 Picture of three tourists touching a Gray Whale of the Mexico coast.
Pictures from the collection "Orca Photos"


= click to scroll forwards/backwards
Related tags / search terms for:
Mexico Vacations
Title
Mexico Vacations
Gray Whale watching on Mexico Vacations of the Baja California, Mexico
Scientific Name
Eschrichtius Robustus
Photographer
Rolf Hicker
Photo name
rhk00110 - Mexico Vacations