Large Naturals
Humpback Whales with their large Naturals
Large Naturals of a Humpback Whale - Megaptera Novaeangliae


Humpback whales have the largest pectoral flippers of any whale, at one third of its body length these large naturals are just that "large". I was sitting out in the Altantic Ocean on a calm evening around sunset, when this frisky humpback whale surfaced and rolled onto his side and started waving his flipper around showing off his large naturals.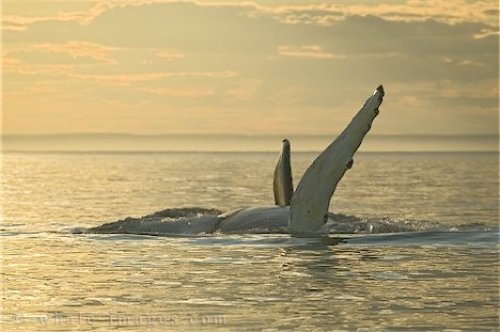 Picture of a Humpback Whale waving with its flippers
Pictures from the collection "Whale Watching"


= click to scroll forwards/backwards
Related tags / search terms for:
Large Naturals
Title
Large Naturals
Humpback Whales with their large Naturals
Scientific Name
Megaptera novaeangliae
Photographer
Rolf Hicker
Photo name
f76t0475 - Large Naturals