Gray Whales
Gray Whales of the coast of Baja California, Mexico
Gray Whales - Eschrichtius Robustus, Baja California - Mexico.


An uncommonly friendly whale, often seeking human encounters in the nursing waters of Baja California. Gray whales are baleen whales which grow to around 45-50 feet or 13-15 metres long. Although gray whales live at the surface of the water near coastline, they dive to the ocean floor to feed.


They scrape the ocean floor on their right hand side and filter the mud through their baleens for crustaceans.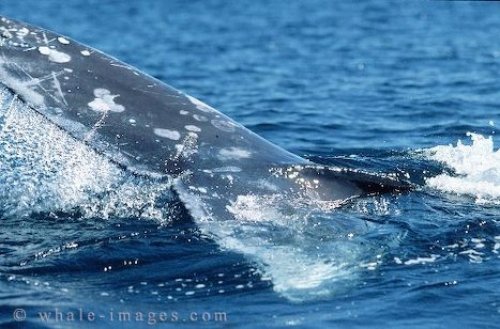 Picture of a gray whale tail off the Baja California in Mexico
Pictures from the collection "Orca Photos"


= click to scroll forwards/backwards
Related tags / search terms for:
Gray Whales
Title
Gray Whales
Gray Whales of the coast of Baja California, Mexico
Scientific Name
Eschrichtius robustus
Photographer
Rolf Hicker
Photo name
rhk00109 - Gray Whales