Funny Whales For Christmas
Merry Christmas and Happy New Year
We created some funny Orca Whales for you!
We wish all our families, friends and fans

a Merry Christmas and Happy New Year
Your Whale-Images Team!
Interested in more Christmas pictures? Please make sure to see our photo collection pictures of Christmas.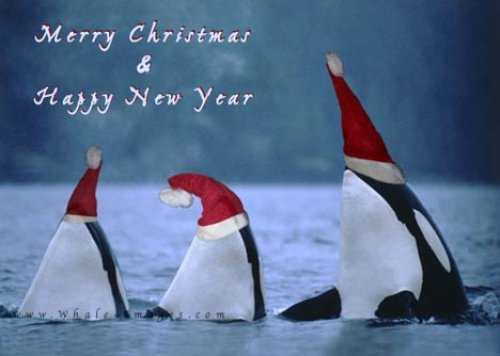 Funny Killer Whale christmas
photo
Pictures from the collection "Transient Killer Whales"


= click to scroll forwards/backwards
Related tags / search terms for:
Funny Whales For Christmas
Title
Funny Whales For Christmas
Merry Christmas and Happy New Year
Scientific Name
Orcinus orca
Photographer
Rolf Hicker
Photo name
funny_killer_whales - Funny Whales For Christmas