Deep Sea Animals
Sperm Whales are well known deep sea animals
Deep Sea Animals - Physeter Macrocephalus, Kaikoura, New Zealand coast.
The most illustrated and well known whale is a sperm whale, although they are in fact deep sea animals. It is thought that the Spermaceti oil contained in the sperm whales head is an aid for these animals as they dive to astonishing depths of up to 10,500 feet or 3200 metres into the deep sea.
This deep sea animal feasts on the giant squid and other bottom dwelling fish or sharks.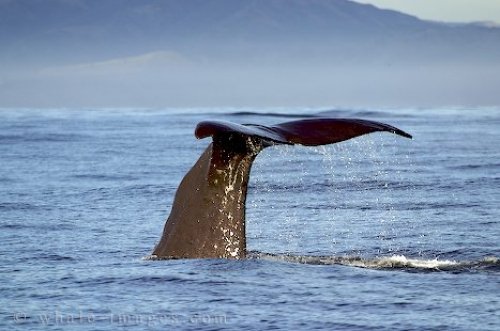 Picture of a deep sea animals, a Sperm Whale diving
Pictures from the collection "Whale Watching"


= click to scroll forwards/backwards
Related tags / search terms for:
Deep Sea Animals
Title
Deep Sea Animals
Sperm Whales are well known deep sea animals
Scientific Name
Physeter macrocephalus
Photographer
Rolf Hicker
Photo name
crw_6916 - Deep Sea Animals