Baja California Travel
Gray Whale of the Baja California, Mexico - Baja California Travel
Baja California Travel - Gray Whales - Eschrichtius Robustus, Baja California - Mexico.


A well known tourist attraction because of the friendly gray whales. Baja California Travel is on the increase as more whale loving tourists seek their encounters with these beautiful sea creatures.


Laguna San Ignacio has been recognized for its importance in birthing and raising young gray whales, and is a protected bioreserve under Mexican law. However Baja California travel is still encouraged with eco-friendly tours being conducted.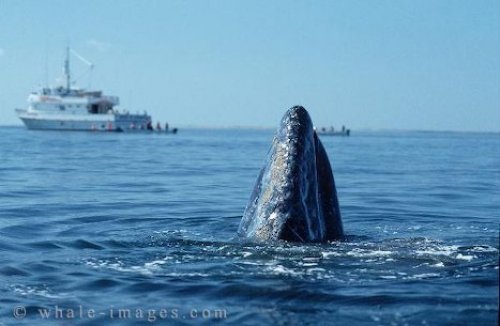 Picture of a small cruise ship and a Gray Whale off the Baja California coast in Mexico.
Pictures from the collection "Orca Photos"


= click to scroll forwards/backwards
Related tags / search terms for:
Baja California Travel
Title
Baja California Travel
Gray Whale of the Baja California, Mexico - Baja California Travel
Scientific Name
Eschrichtius Robustus
Photographer
Rolf Hicker
Photo name
rhk00103 - Baja California Travel